VTTL2015活動簡介
威鋒電子將於深圳舉辦《Type-C Turnkey Lecture》(以下簡稱VTTL2015)。屆時,將循『VLI:Best Turnkey For Type-C』為主軸,詳細介紹威鋒電子致力於USB Type-C市場的推廣及參考設計應用的解說。
VTTL2015將由一個為期半天的主題演講及技術論壇組成。
VTTL2015將於2015年7月28日,星期二舉行。
威鋒電子重視每位客戶的意見,嚴謹看待USB Type-C參考設計的品質。為確保VTTL2015與會來賓的專業性及目標性,已透過業務及代理系統進行宣傳,此次活動將以『對象式』邀請的方式接受報名。
會後並將安排面對面的討論機會,務必將所有客戶的參考設計以最有效率的方式推向市場。
活動聯繫
如需關於VTTL2015的更多資訊,請直接聯繫您的業務窗口;或以下列方式與主辦單位聯繫。
郵箱
Orders@via-labs.com.tw
微信 VLISPU
官網
http://www.via-labs.com/

【策略夥伴廠商】
聯陽半導體股份有限公司
ITE Tech. Inc.
聯陽半導體股份有限公司(ITE Tech. Inc.,簡稱聯陽),成立於1996年,總公司設在新竹科學工業園區,是一家專業的Fabless IC設計公司,早期深耕PC及NB控制晶片的開發設計,其Super I/O(輸出入晶片)及Keyboard and Embedded Controller晶片技術已是全球領導者,尤其I/O產品全球市占率已超過四成,客戶群涵蓋各主要個人電腦製造廠商。隨著公司穩健發展,聯陽逐漸擴展產品及技術領域,包括PC/NB控制IC、數位電視接收控制IC、多媒體控制IC、Touch IC以及Video Link控制IC等產品。

ITE Tech. Inc. (abbreviated as ITE) is a professional fabless IC design house, established in 1996 and headquartered in Hsinchu Science Park. ITE started from the development of PC and NB Controller chips in the early years and takes the global lead in Super I/O as well as Keyboard and Embedded Controller technology. The market share of the Super I/O products, adopted by many well-known PC manufactures, has been over 40 percent worldwide. Following steady growth, ITE gradually expands in the product line and technology field. Currently there are many excellent engineers with specialty in software/hardware development on PC/NB Controller, Digital TV Receiver Controller, Multimedia Controller, Touch IC and Video Link Controller as well as marketing talents.
【策略夥伴廠商】
譜瑞科技股份有限公司
Parade Technologies, Inc.
譜瑞科技提供世界級客戶整合性顯示介面解決方案,譜瑞公司在混合訊號晶片上創新設計,提供高階低成本高速顯示介面解決方案,已證明為業界之領導廠商。

Parade Technologies, Ltd. is a leading supplier of mixed-signal ICs for a variety of popular display and high-speed interface standards used in computers, consumer electronics and display panels. Parade's portfolio of IC products serves the growing demand for HDMI™, DisplayPort™, SATA, and USB ICs for display, storage and interface applications.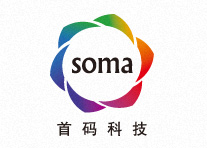 【活動贊助廠商】
白金贊助商
首碼科技(香港)有限公司
SOMA Technology Co., Ltd
首碼科技創立於2013年,公司專注於USB 3.0 / USB 2.0 周邊產品,推廣USB 3.0 / USB 2.0 相關讀卡機、集線器、外接硬碟晶片及識別IC之專業半導體IC代理商。首碼科技善用豐富的業界人脈,積極有效的發掘開拓主流市場以外的產品應用,嘗試開發潛在市場,讓原廠最優秀的產品在不同領域上嶄露頭角。同時透過與原廠的有效溝通,進行關鍵零組件的銷售及服務,並與原廠配合提供客戶深入而即時的技術支援。

SOMA technology has been developed since 2013. Our company has been focusing on the products that are related to USB2.0/3.0. These are for example USB 2.0/3.0 card readers, USB HUB, SATA bridge and Protocol IC. SOMA technology aim to explore any potential customers away from the main stream. We also plan for expanding the need of our products in different aspects of the market. More importantly, we offer the best quality with our business partners in the industry. SOMA technology work and communicate with the manufacturers to provide the sales and after sales service of key components for our customers. We also corporate with the vendors/manufacturers for assisting the immediate technical service for the need of customers.